Efficiency and upselling - that's what our powerful features are built for
Hotel MSSNGR's powerful features enable you to serve your guests efficiently and personally. Our features are versatile – as self-service options for your guests and as modern cloud-based tools for your team. They always increase the efficiency of your team to free up time and they increase on-site sales due to the convenience of digital bookings!
On-site Bookings
Hotel MSSNGR's built-in booking tools allow you to manage all types of bookings in a cloud-based and user friendly platform. Developed exclusively for use in hotels, On-site Bookings offers all the functions and complexity required to keep your guest experience at the highest level. It significantly improves your processes too. Everything you need to book, buy or reserve is taken care of.
Hotel Information
Show your guests what's going on in your hotel. Give them easy access to your directory, restaurants, activities and much more.
Pre Check-in, Check-out
Hotel MSSNGR's web app is the ideal entry point for your guests to get started with your digital guest communication. Our web app runs on every smartphone and tablet. Simply offer access by scanning a QR code at reception or log into your WiFi.
Digital Keys
Smartphones already take care of many of our most personal problems. Access control is currently making great strides. Car keys, apartment keys, office access and hotel room keys. Hotel MSSNGR's smartphone apps are built to work as room keys. If you wish, combine this with a check-in integration with your PMS and payment provider to offer your guests a truly contactless arrival.
Message Center
You can never communicate too much!
Hotel MSSNGR improves guest communication between the hotel and its guests. This is our core value. Our direct communication tools enable the closest connection beyond a face-to-face conversation.
The Core of Hotel MSSNGR - the Data Management Hub
Hotel MSSNGR's Data Management Hub is the place of work for your team. The cockpit for your entire onsite guest communication. Your team will love our intelligent tools, superior usability and powerful features.
Integrations
Hotel MSSNGR integrates with major PMS not only to enable a detailed exchange of information, but also to cross utilize features. Pre-checkin, retrieving reservations to personalize communication, book services to your room bill via the Hotel MSSNGR apps are often cited requests from our clients.
Advertising
All of Hotel MSSNGR's guest touch points are ideal for presenting partners to your guests. Our advertising center enables several sponsorship models, both static and performance-based. Use your digital communication powered by Hotel MSSNGR to provide your guests with valuable information about your partners while the partners complement each other financially.
Analytics
Hotel MSSNGR unveils the black box of what your guests do in and around the hotel. Where and when do they have activities planned? Our guest analytics give you detailed insights of what happens digitally and physically while guests are checked in.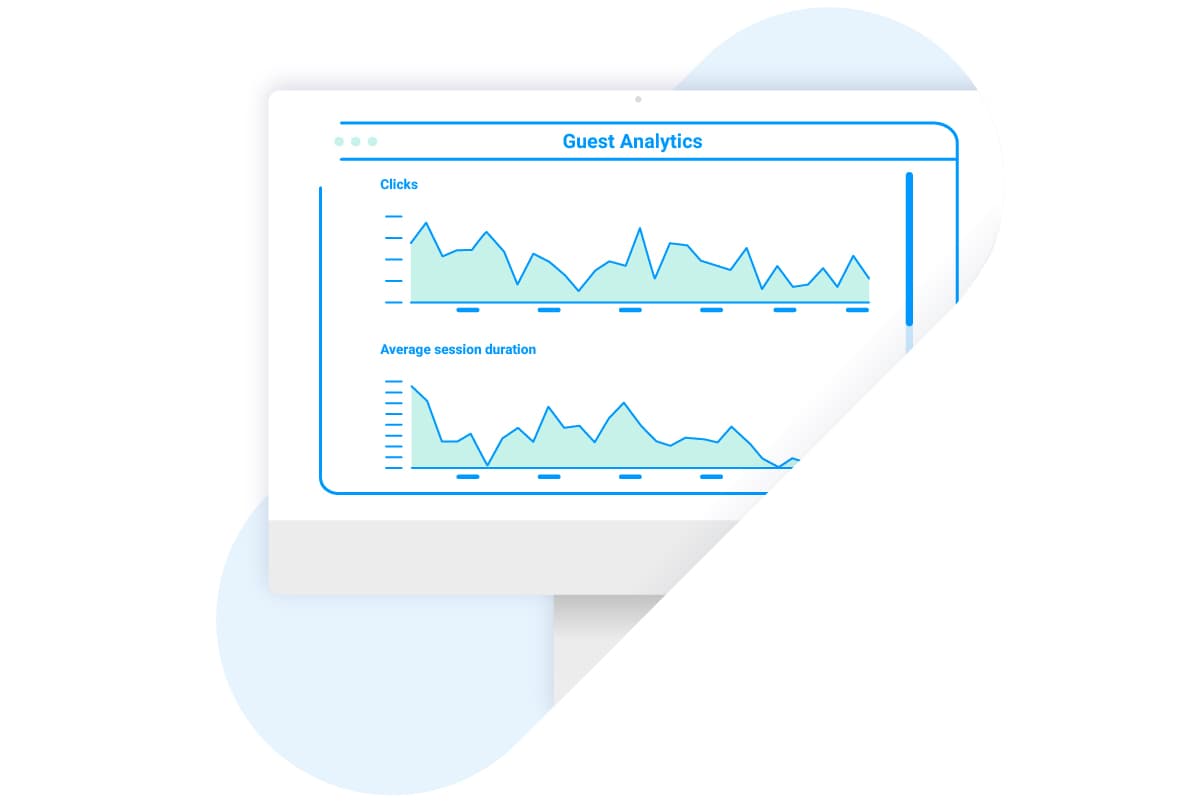 MICE
An app in your app – our MICE feature.
With Hotel MSSNGR's MICE tool, you can offer your apps and web apps as infrastructure for your MICE events. You can use your apps to communicate your agenda, information material – simply everything that is important. According to our core principle, all this can be accomplished without additional effort for the hotel staff.
Concierge Book
Everything digital? An often overlooked and yet analogous process is the concierge desk. Is it efficient? Not always – that's why Hotel MSSNGR developed the electronic and fully digital Concierge Book. Everything online, accessible from anywhere, no data lost, multiple users in parallel. Simply all the advantages of a fully digital solution.
Hotel MSSNGR is proud to serve these fine hotels and resorts and many more:
Book a personal demo!
We show you how to find the perfect
communication channels for your hotel
without adding any extra work at all!
Request a demo now!